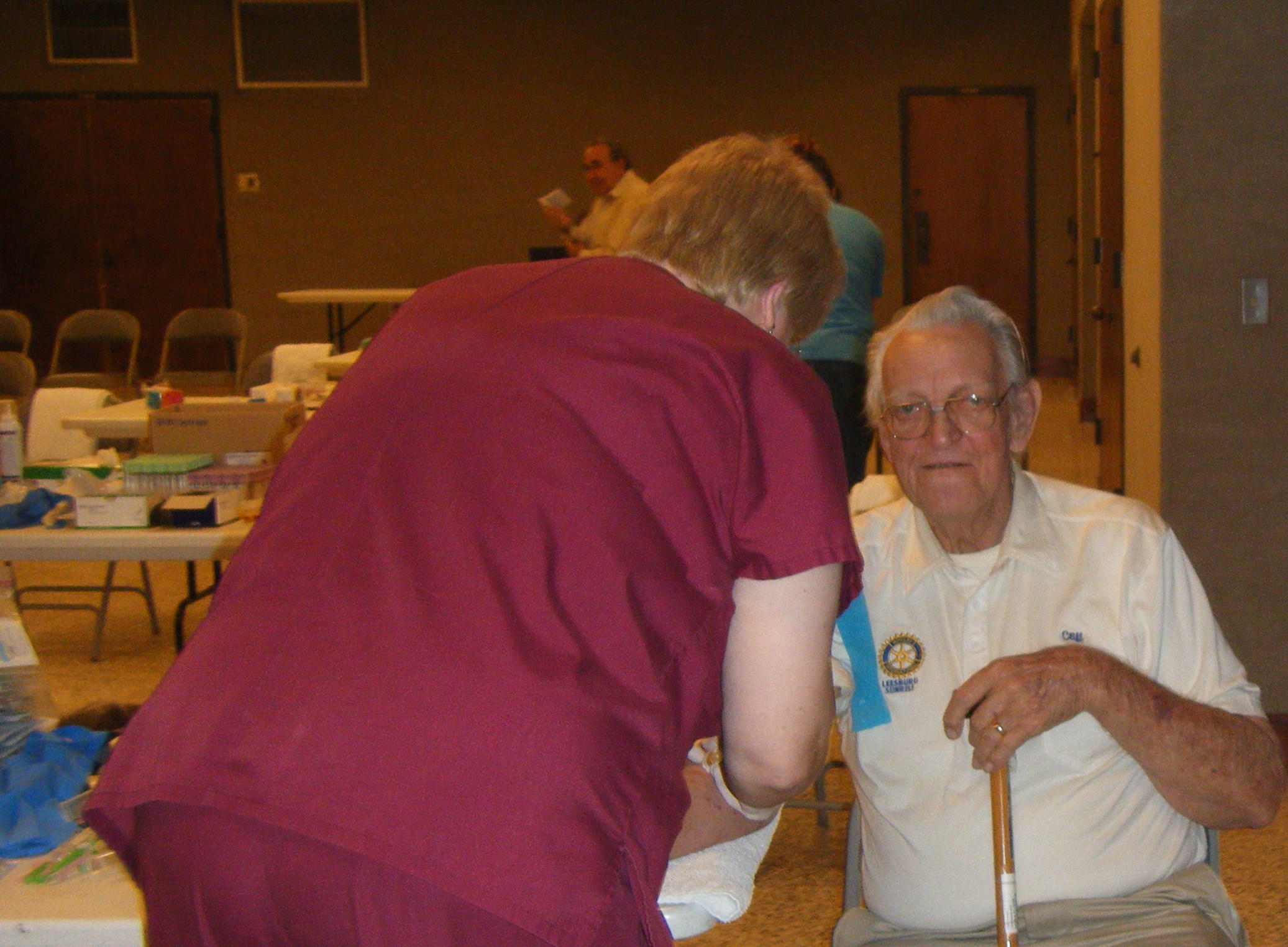 Annual Bloodscreening:Every February the Rotary Club of Leesburg (Sunrise) provides an inexpensive bloodscreening opportunity for the community. This event also serves as the Club's major fundraiser. Proceeds are spent on a range of projects at home and abroad.

College Scholarships:The Club annually awards several college scholarships to local students.

Forward Paths Foundation: Forward Paths Foundation is a fairly new organization with a powerful mission. Their focus is on our community's homeless youths and those who are aging out of foster care. They believe together we can create a path that leads to independence.


Santa Project:Some projects are really fun, and this is one of them! Every year Santa helps our group of to deliver gifts to local needy families. This project was one of our first club projects and has been going on for more than thirty years.


Veterans Organization of Resource & Recovery for the Homeless: V.O.R.R.H. has been a special task force in Lake County dedicated to identifying the homeless population and assisting our homeless veterans. They do this by providing them with the necessities of food, clothing, temporary shelter, transportation to the V. A. hospitals, appointments, work force interviews and volunteer medical consultation. V.O.R.R.H. has been active since 2009 utilizing their own funds to start the residential program for homeless veterans.


Math Supplies for LHS Students: Funds are provided for calculators and other math related supplies for needy Leesburg High School students.

Centennial Project: In 2005, as part of the celebration of Rotary's centennial, the Rotary Club of Leesburg (Sunrise), Leesburg Rotary Club, and the Rotary Club of Leesburg (Sunset), joined forces and funds to provide a stunning "Puppet Tree" for the Children's Room in the new Leesburg Public Library.

Haven of Lake and Sumter Counties:Leesburg Sunrise Rotary contributes to this organization which is so vital to our community.


Adopt A Highway: At least four times a year, Rotarians are out on South Street in their orange vests, cleaning up debris. We are fortunate to have students from Beacon College join us most of the time. We have even had some students from St. Paul's join us.

Mayan Literacy Project: The Club is proud to have taken the lead in the establishment of a much needed facility in Guatemala.

Cummer Locomotive in Herlong Park:


Photo courtesy of Mike Del Vecchio


Several years ago the club took on the project of restoring the Cummer Lumber Co. No. 104 and moving it to Herlong Park. We are both sad and happy that the engine was moved in December 2015 to the Florida Railroad Museum near Bradenton. We will miss having the engine in Herlong Park, but the Museum has better resources to maintain the engine.

Leesburg Center for the Arts: The Club has funded student scholarships and provided volunteers.

Deaf & Hearing Services of Lake and Sumter Counties: The Club assisted DHS in achieving nonprofit status, and continues to support DHS projects.


Samaritan Inn: The Samaritan Inn remains the only shelter in Lake County for intact families undergoing a period of homelessness. The only payment required is that clients address the self-identified issues that stand between them and stable employment and housing during the time they spend on campus.

Educational Foundation of Lake County,Inc.: Homework help, backpacks and supplies for needy students, and other support for Lake County schools- this is a terrific group!


---